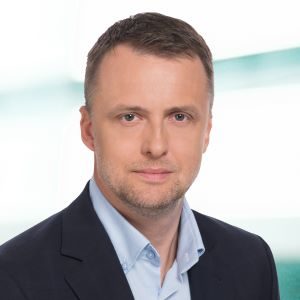 Partner, Audit and Business Advisory
Maciej is a Partner at the Warsaw Audit and Business Advisory department of Baker Tilly TPA (formerly TPA Poland), where he is involved in providing audit, due diligence and transaction advisory services to energy, real estate and manufacturing companies.
He is a University of Derby and University of Birmingham graduate. Since 2013 he has been a member of the British Institute of Chartered Accountants (ACA).
Between 2007 and 2010 he worked in the audit department of Deloitte in the UK. From 2010 to 2015, he continued that cooperation in the Warsaw audit department of Deloitte, where he was responsible for providing audit and accounting services for the largest construction and real estate companies in Poland.
He was involved in projects such as audits and reviews of financial statements in accordance with PAS, UK GAAP, IFRS/IAS and participated in due diligence projects and transaction consultancy.
---
Contact
maciej.krokosinski@bakertilly-tpa.pl
+48 604 999 393