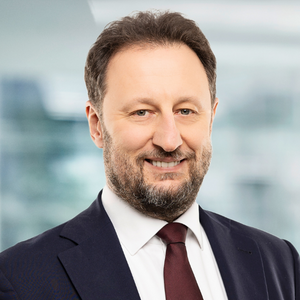 Managing Partner
Krzysztof Horodko joined the Poznań office of Arthur Andersen, Audit and Business Advisory Division in 1997. Having left Arthur Andersen, he set up his own audit practice, which joined TPA Poland in 2005, and became a member of the global network Baker Tilly International in 2018. Currently he heads the audit and business consulting departments, providing services under the Baker Tilly TPA brand, and is the Managing Partner of the consulting company TPA Poland offering strategic tax advice, accounting outsourcing, investment advice for the real estate industry and HR personnel consulting.
During his long career, Krzysztof has been involved in and supervised numerous projects in the field of transaction advisory services, such as due diligence, valuation and M&A. He has worked for, among others, the petroleum and energy industries, as well as for businesses that operate in the telecommunications, confectionary, and construction sectors. He has also implemented numerous projects for family companies.
Krzysztof has repeatedly supported his clients in negotiations and restructuring processes. He has been involved in audits and reviews of financial statements of a wide variety of companies, from local businesses, to companies belonging to international groups, to holding companies listed on the Warsaw Stock Exchange. He has also dealt with reviews of internal control procedures, management processes, and the detection of fraud and abuse. Krzysztof has conducted numerous seminars in the field of accounting and transactions area and participated in many training programs.
Krzysztof is a graduate of the Poznań University of Economics (International Business). He also studied at at Humboldt University in Berlin. Since 2004, he has been a Chartered accountant.
Krzysztof is fluent in Polish, English, German and French.
---
Contact
krzysztof.horodko@bakertilly-tpa.pl
+48 603 935 516